Welcome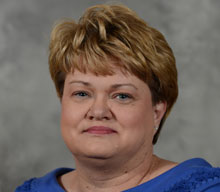 Welcome to the website of the Long County Clerk of Superior Court.  We have prepared this website to assist you in finding various records and using services available to you through this office.  We are here to help you with filing, recording and retrieving the various types of public documents which are filed here.
The Office of the Clerk of Superior Court is an elected office. You elect the Clerk of Superior Court to administer the proper registration and retention of official documents such as civil and criminal proceedings, real estate and personal property transactions and various other vital records.
The Clerk of Superior Court also administers the jury system and the Board of Equalization.  The Clerk's Office consists of three divisions:
The Judicial Division (Criminal and Civil Records)
Real Estate Division
Administrative Division
The duties and responsibilities of this office are many and varied but our main function is to serve you, the citizens of Long County. Please feel free to contact this office if you have any questions not addressed on this website, or any problems receiving efficient and personal service from our office.
Sherry M. Long
Clerk of Superior, State, and Juvenile Court
---
Long County History
On August 14, 1920, the state legislature proposed a constitutional amendment  to create Long County from Liberty County, one of the original eight Georgia  counties established in 1777 from the colonial parishes. On November 2, 1920,  Georgia voters ratified the proposed amendment and Long County became  Georgia's 159th and final county.
Originally, the western portion of St. John's Parish, the land along the Altamaha  River was an important frontier boundary protecting the Georgia colony from the  Spanish and Native Americans to the south and West. The county seat of  Ludowici began in the 1840's as a stop known as "Four and a Half" on the  Atlantic and Gulf Railroad. Around 1850, landowner Allen Johnston built his home near the railroad. A station was built across the tracks and a small village developed known as Johnston Station. In 1903, William Ludowici built the "Dixie" plant of his Ludowici Celadon Company which made clay roofing tiles. Mr. Ludowici donated money to build a new schoolhouse in 1905 and in his honor renamed the town Ludowici.
Long County has an abundance of recreational assets. The Altamaha River provides recreational opportunities such as fishing, boating and water sports. The lands surrounding the river are rich with game for hunting, bird watching and beautiful plants and trees are numerous. These lands are owned by the State of Georgia and maintained by the DNR. Long County also highlights many
historical sites throughout the county to include the Ludowici Well Pavilion (1907) listed on the National Register of Historic Places site, Jones Creek Baptist Church (1856) and Walthourville Presbyterian Church (1884) both historic sites. The Long County Courthouse, although having undergone renovations through the years was built in 1926, and is approaching it's 100th birthday in 2026.